Ogasawara Hiroki is a thoroughly average man. A photographer by trade, he works long and demanding hours every day, all the while being overseen by his tyrannical boss.
Living in the middle of Tokyo on a paltry salary, Hiroki resides in a small, run-down apartment, and eats instant noodles to survive.
His life can hardly be called 'glamorous'…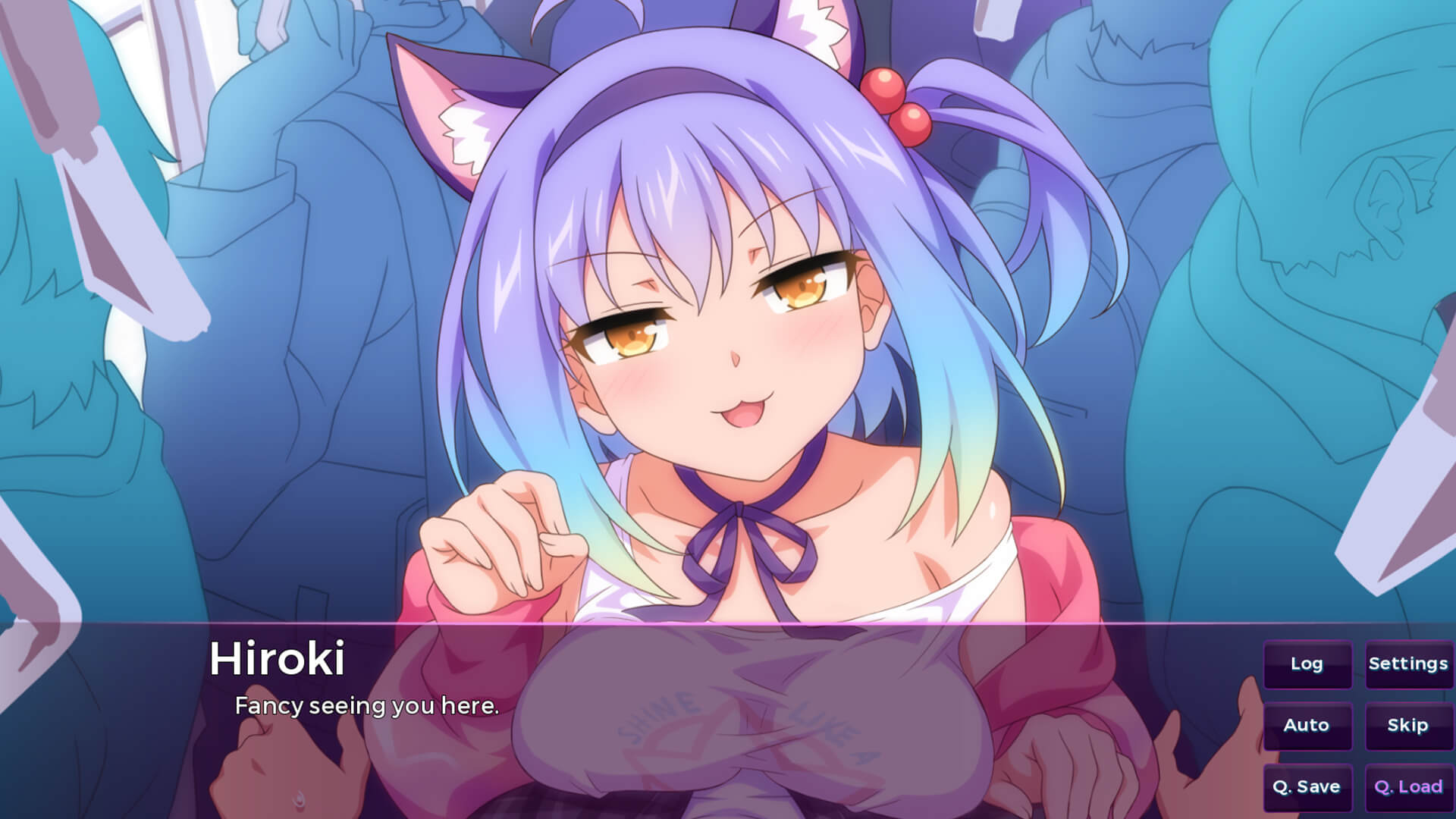 Until one day, that is, when he's tasked with taking photos of Japan's top idol, Ikue Ayu.
One thing leads to another, and Hiroki soon finds himself at the mercy of three beautiful women – all of them are celebrities. There's the cute idol Ayu, the sultry businesswoman Marina, and the airheaded social media star Cosmos. They're all rich, famous, and extremely well-endowed, and they should be utterly unattainable…
But, for some reason, they're insatiably attracted to Hiroki!
According to Marina, these three women are all succubi, and they find Hiroki's scent intoxicating. They can't get enough of him – and soon, Hiroki's average life becomes anything but.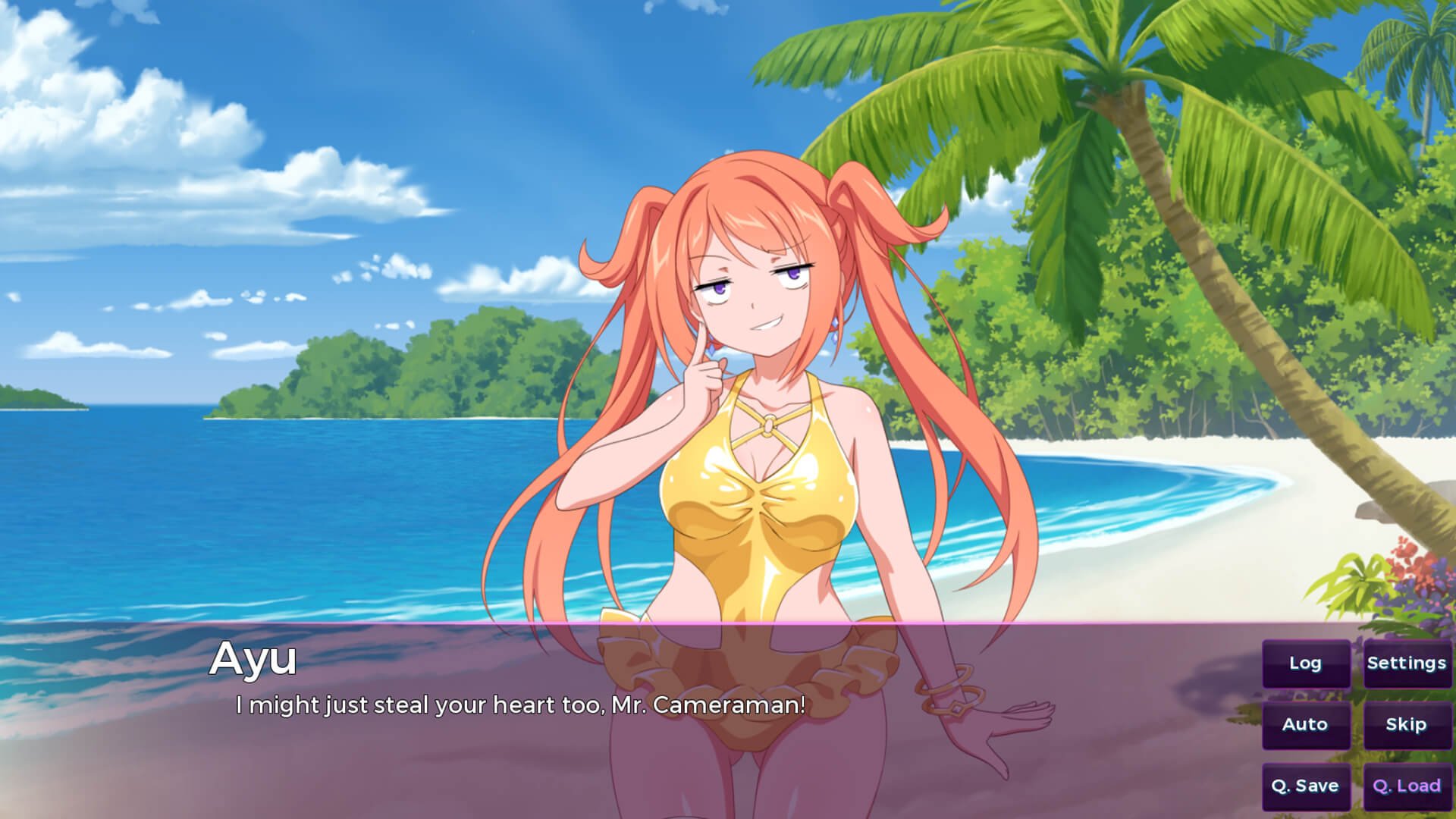 Ayu
Ayu is a super famous idol whose name is known across Japan. She's revered for her cute stage persona and her seemingly humble nature. During her concerts, she never fails to thank her fans, and her enthusiasm is contagious!
…That's just how it appears, however. Deep down, Ayu is a scheming vixen who regards her fans as mere stepping stones and values money above all else. She's so avaricious, she claims to be 'money-sexual', and she spurns the advances of men…
At least, she did, until she met Hiroki.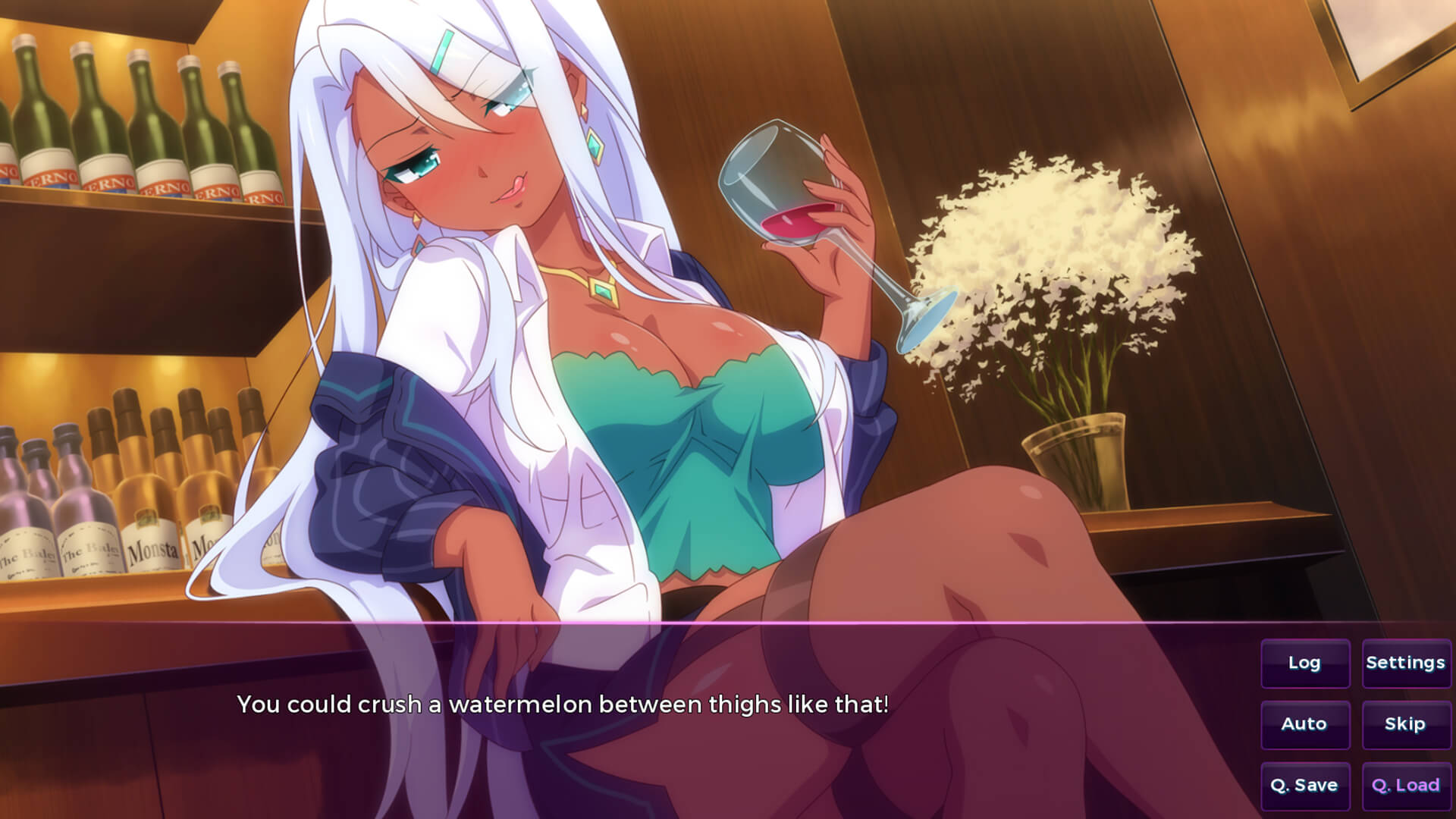 Marina
Marina is a wealthy businesswoman who owns a well-known clothing company. Though she's only thirty-one, she's one of the richest women in Japan, and she's respected by men and women more than twice her age.
Marina is a coolly confident beauty. She isn't the sort to fluster easily, and she has no qualms about taking whatever she wants. She's domineering, with a sadistic streak, but she has a motherly side, and she's good at dispensing advice.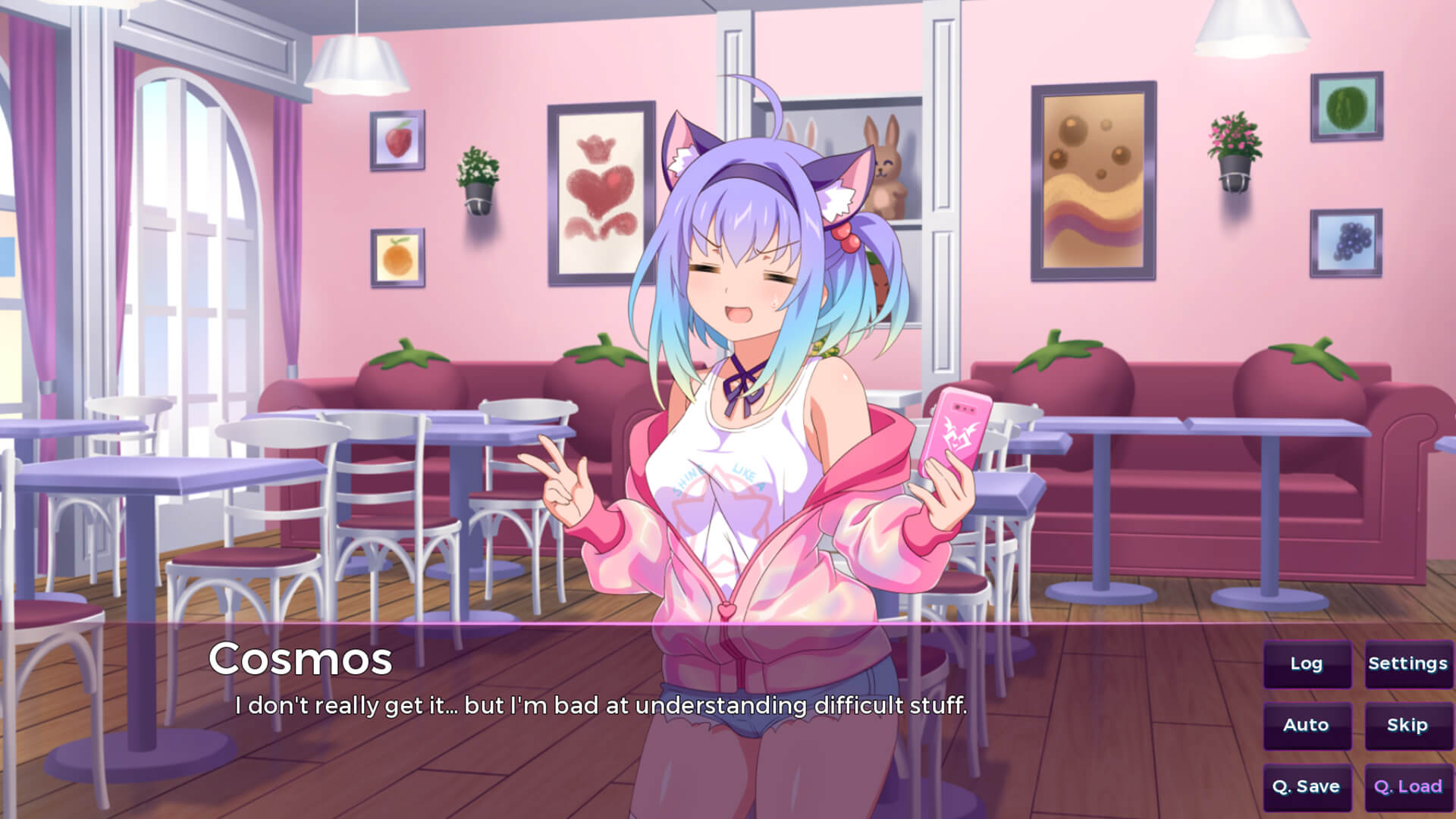 Cosmos
Cosmos is a popular social media star, with over three million followers on RapidPound. Cosmos shot to stardom after posting a series of semi-nude photos of herself online, which went viral. Since then, she's been revered as the sexiest, most daring RapidPounder of all time.
Though Cosmos dresses and acts in a provocative manner, this isn't entirely intentional. At heart, she's a naïve girl, with no genuine understanding of the effect her half-naked body elicits in the opposite (and, in some cases, same) sex. This often gets her in trouble, though she can't fathom why.
Cosmos is known for lewd photos, but she's a sweetheart who believes in true love. She dreams of one day meeting a handsome prince who'll sweep her off her feet.
Key Features
Get charmed by the incredible art of Wanaca
No patch needed to get uncensored content
Get surrounded by attractive succubi
DRM free

Most of us wouldn't complain if a succubus came into our lives and demanded our attention. But three succubi? That might be a little intense. But if you can believe it, one lowly photographer finds himself in this exact predicament in Sakura Succubus.
Players take the role of Hiroki, a down-on-his-luck lad who barely makes enough to make ends meet at his grueling job. He's broke, his boss is a jerk, and worst of all, he can't get a date. But things start to turn around for our hero (?) when he books a gig to snap photos of Japan's top idol. As luck would have it, however, Ayu isn't just an ordinary idol – she's actually a sex-starved succubus! And her next meal has just served himself up on a silver platter…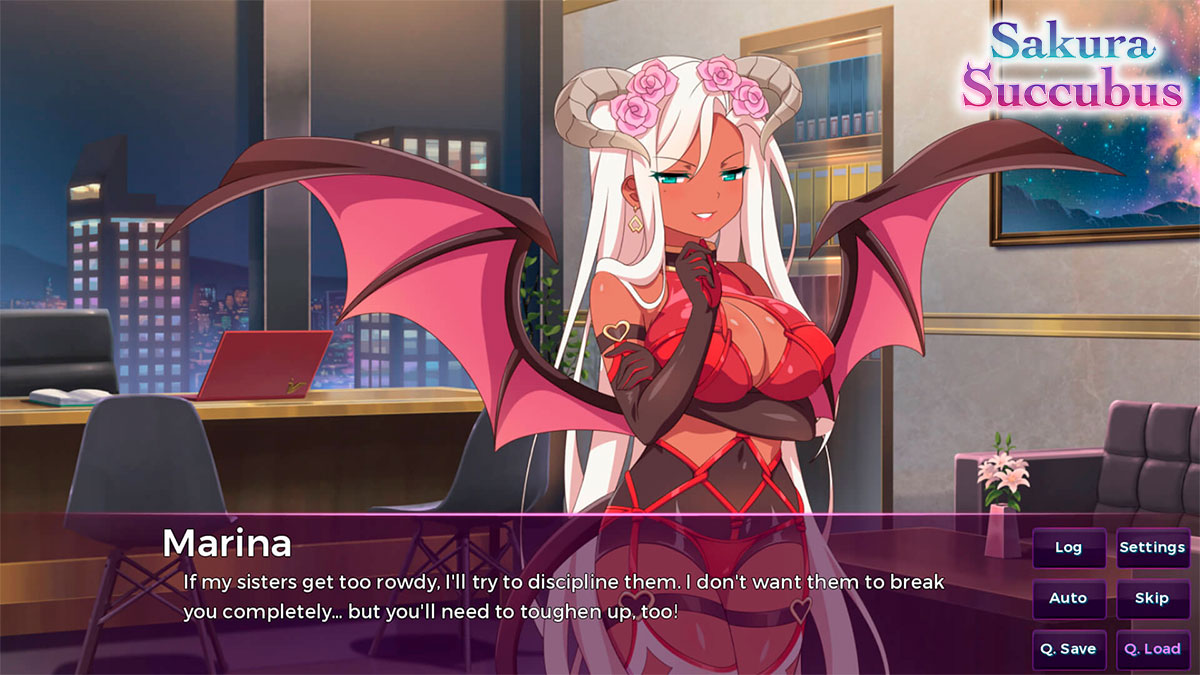 But she's not alone, as confident businesswoman Marina and social media superstar Cosmos enter the picture soon after Ayu and Hiroki meet. And if you can believe it, they're also succubi, and they also want Hiroki all to themselves. That's right – this is a classic harem anime situation! But instead of maids, androids, or goddesses dialed up by a wrong number, Sakura Succubus stays true to its title and gives players a demonic good time with its leading ladies.
Because succubi are creatures purely fueled by sex, you can expect some strange, hot, and kinky action from each girl. This game runs the gamut of fetishes, from foot worship to exhibitionism to BDSM, but it's all in good fun.
If you're someone who likes to talk a walk on the kinkier side but doesn't like some of the nasty vibes that come with that sort of content, Sakura Succubus is a great middle ground. It embraces kink as the fun fantasy it is IRL!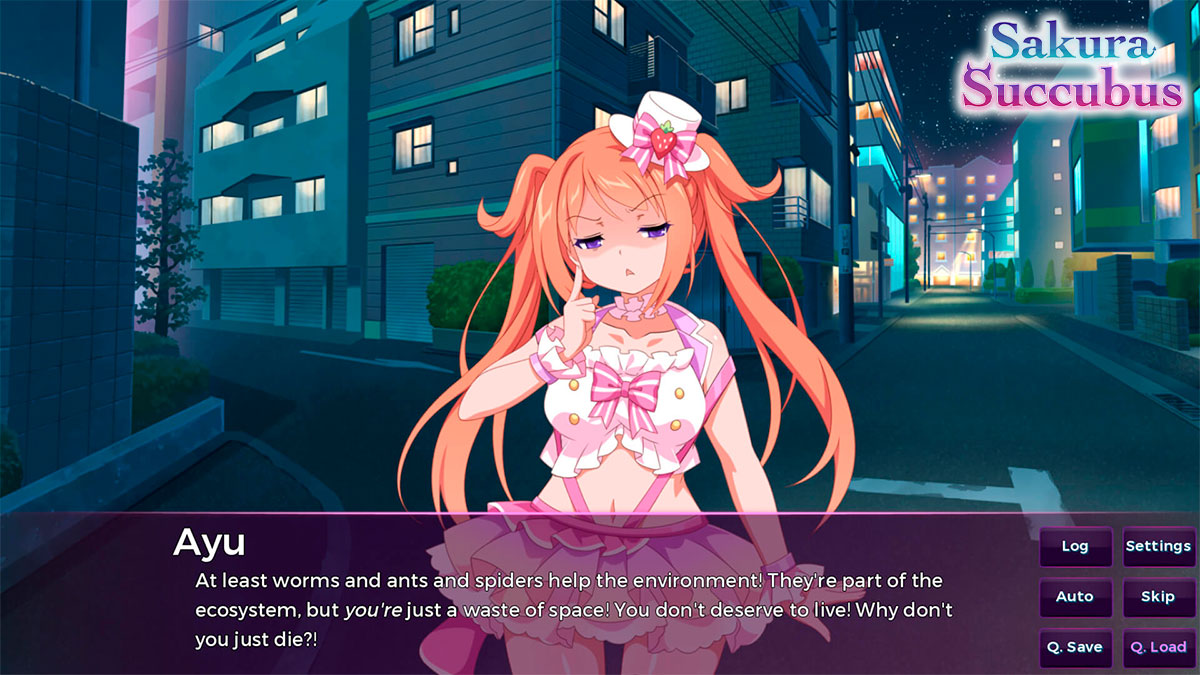 And the art here is gorgeous. Each girl is a shiny, soft, primary-hued cutie with distinguishing characteristics and wildly different personalities. Getting to know them bit by bit is a treat, and seeing them interact with each other is wild fun.
The best part? There are several games in the Sakura Succubus series! That's right – the series has its own series inside of it. Meta, huh? Each new game strengthens the relationships between the funky cast, and it falls into that classic, comforting sitcom feeling of good harem anime.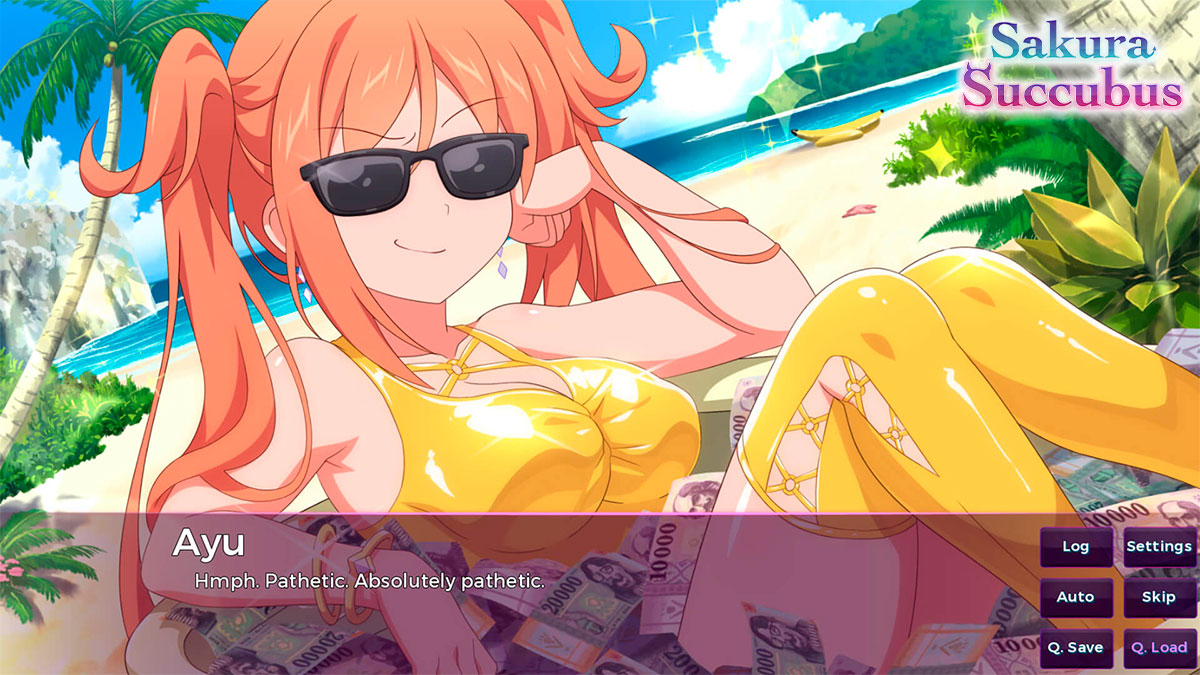 The Sakura series is amazing because of how versatile it is. It can be a lesbian spaceship sim, a hardcore dungeon crawler, or a classic male fantasy harem plot. Sex can be hard, soft, or somewhere in middle.
No matter what you're in the mood for, or what kind of hentai fan you are, Winged Cloud has got your back. Sakura Succubus and its sequels are classic otaku wish-fulfillment done right, with sexy art, memorable characters, and just a whole bunch of good vibes.
You can play it now on PC.