Gaming is bigger than ever. The video game industry is a multi-billion dollar juggernaut, and the mobile gaming revolution has changed who we think of as "gamers." In 2022, being a "gamer" isn't that special – not when your grandma's playing a Switch or Android game! Anyone who has a capable device and an internet connection can game these days. Because of that ease of access, it's a way different and much more diverse scene from a decade or two ago.
Because of this, more games than ever are scrambling to accommodate the diverse array of folks playing them. Both big-budget and indie spaces are breaking barriers in representation faster than ever before and allowing a broader spectrum of people to feel seen in virtual spaces.
Video games are like any other art, in that they're made or broken by how much we connect with them. It's important for art to reflect the diversity of our world, so that we might learn to open our minds and not only center white, Western beauty and narratives.
And yes – that counts for porn, too! Think about it for a second. If you didn't see a single person that looked like you or anyone in your community in porn, that wouldn't be very sexy, right? For porn to be as sexy as possible, it's got to include as wide a variety of races, genders, sexualities, body types, and disabilities as possible.
In other words? Everybody has the right to feel sexy!
With that in mind, here are a few characters from Nutaku titles that we're proud to have on the platform.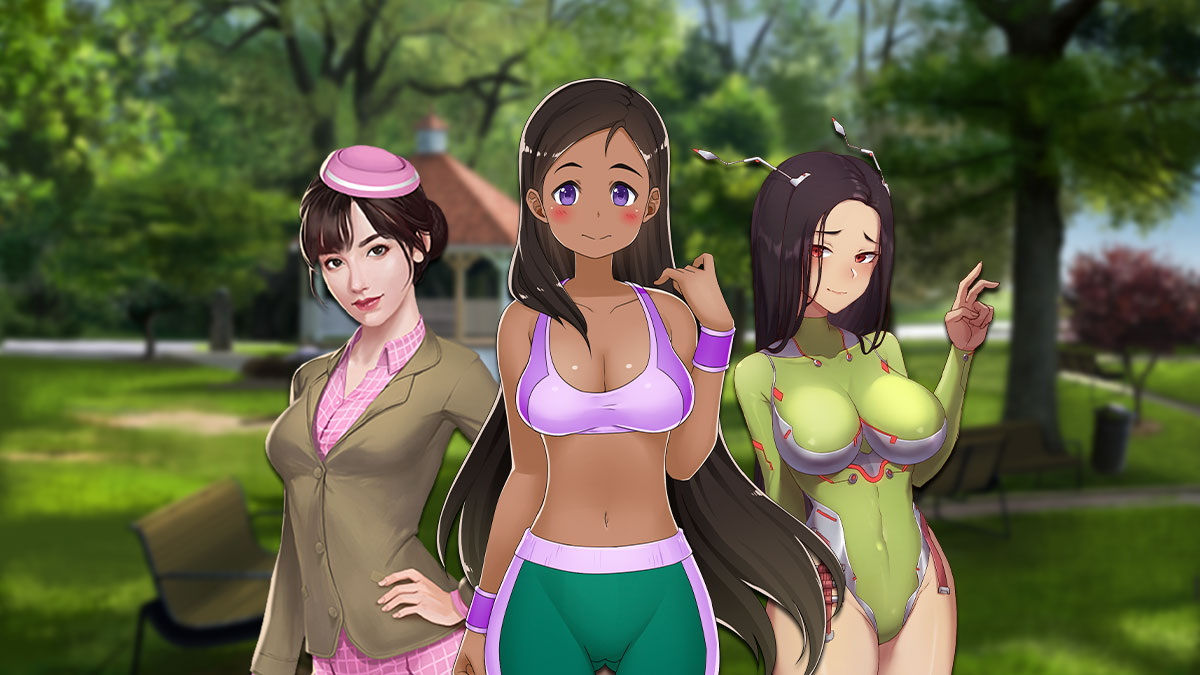 Haruka (Sexy Airlines), Devi (Booty Calls), and Mei-Ling (Sexy Space Airlines)
Diversity is even sexier when it's paired with sex positivity, and that's exactly what Devi's all about. The shy girl initially has a lot of shame about her sexuality. But as you spend time chatting with her and letting her be herself, she starts to embrace her kinky side – and usually needs your help! Her transformation from demure and shy to voracious and DTF whenever is perfection.
Haruka appreciates the finer things in life, and she fully expects you to give them to her. She's a part-time model and knows her worth, so she's not just going to take anything you throw at her lying down. That's exactly what makes her such a great character. No matter how anyone tries to make you feel, you only deserve the best, and you shouldn't ever be afraid to ask for it. C'mon – tap into your inner Haruka.
Chinese-American women are often cast in very stereotypical and reductive roles in porn, and that goes for porn gaming too. That's why Mei-Ling is such a refreshing breath of fresh air. She's an extremely capable and courageous space explorer, and a technical genius that fixes the ship up as the captain needs it. Once you spend time texting her and getting to know her backstory, it's clear just how much thought was put into making her a unique and memorable character, too.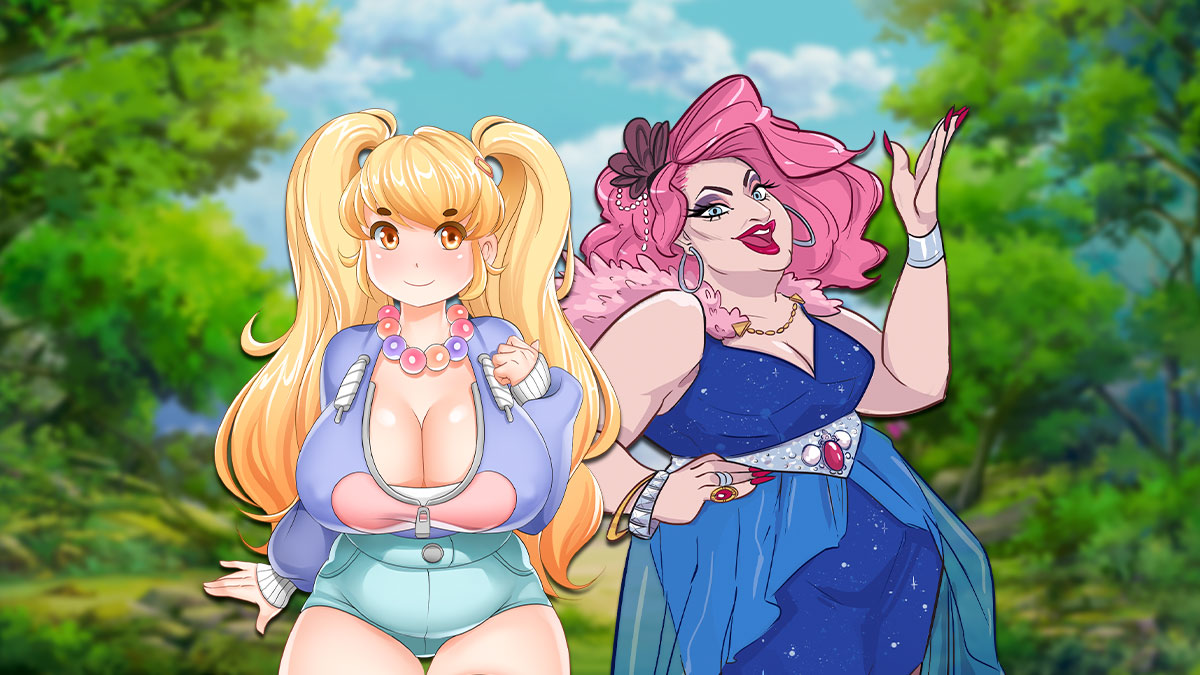 Vanessa (Booty Calls), and Taylor/Miss Tea (Cockville)
Let's make one thing clear: bigger women are sexy. Period. End of story. And if you don't believe us, go on a few dates with Vanessa in Booty Calls. The curvy cutie loves to eat, and all she wants is the love and support of somebody who isn't a judgy jerk about it. And if she takes a shine to you between ice cream and dinner dates, you'll get to see every single inch of those curves on full display. Regardless of your weight, age, height, everyone deserves to feel wanted and hot AF.
What – you didn't think this list was going to be totally straight, did you? We've got plenty of sexy studs to pair with our alluring lasses, and one of the very best is Taylor from Cockville. Taylor is a drag queen known as Miss Tea, and as you spend time with him, you'll get to see him in and out of character. It's a unique and sexy thrill that most porn games are too cowardly to offer.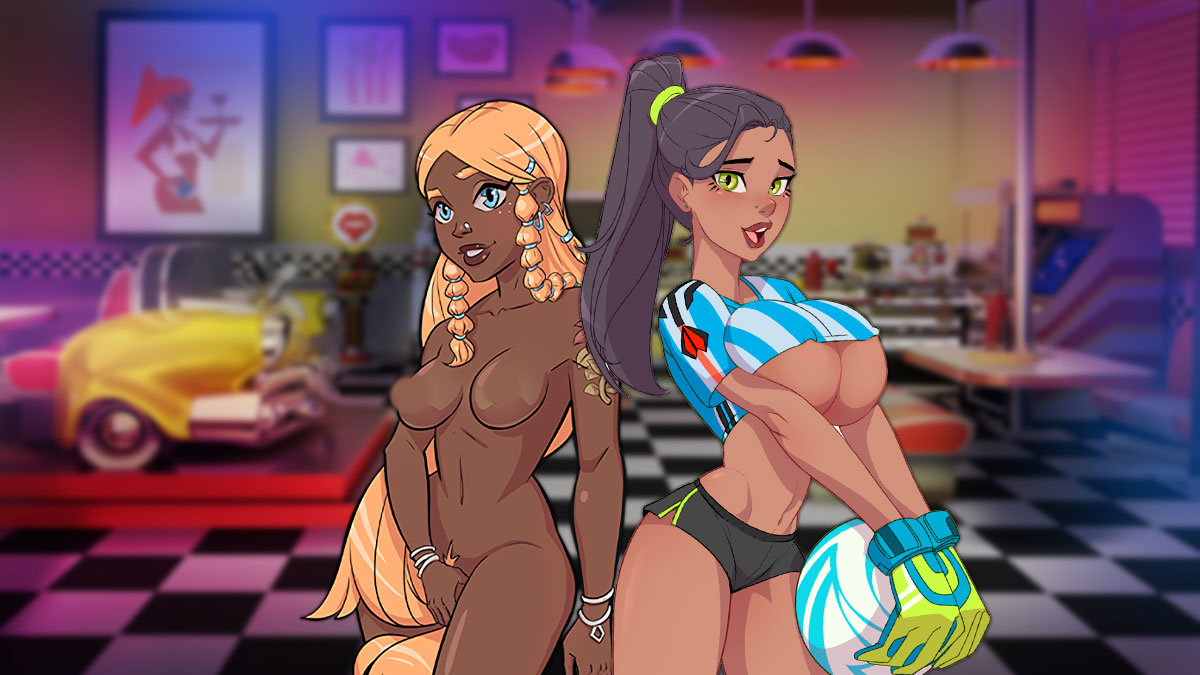 Kiara and Magdalena (Kink Inc)
Kiara's a believer in free love, and part of that means that she loves freeing her body from clothing! The spacey treehugger is a sweet-natured hippie with long, flowing locks and an extremely cute full bush. As a black woman, she's a welcome change-of-pace from the overwhelming causality of most "hippie" archetypes. Plus – she's just a total cutie, and we're in love with her love of nature!
Argentina is one of the soccer hotspots of the world, so it makes sense that football wiz Magdalena hails from there. The vivacious and perky player is a pro on the field and a valuable ally in Kink Inc's world of business and politics. She's centered in a way that lets her be defined by more than sports, even if she is always wearing that dirty jersey. (It kinda smells like her, though… blush).
And we're just getting started. 2022's a big year for Nutaku, and we've got loads of games on the way that keep diversity front and center. Not only that, but many of our games are getting constant updates, and developers are always listening to what the players want to see. Make your voice heard on Discord and on Twitter, and stay tuned to Nutaku in the coming months.
Remember – diversity is hot AF, and everyone deserves to feel sexy!