No more cum on the run? Not if we have anything to say about it!
After months of teasing until we were about to burst, Cum & Gun has finally splashed its way onto the Nutaku Store! The bouncy beach shooter is one of the most hotly-anticipated games on the platform, and we know you've all got itchy trigger fingers. But if you're not totally familiar, or want to know more, read on, dear reader – we've got your back.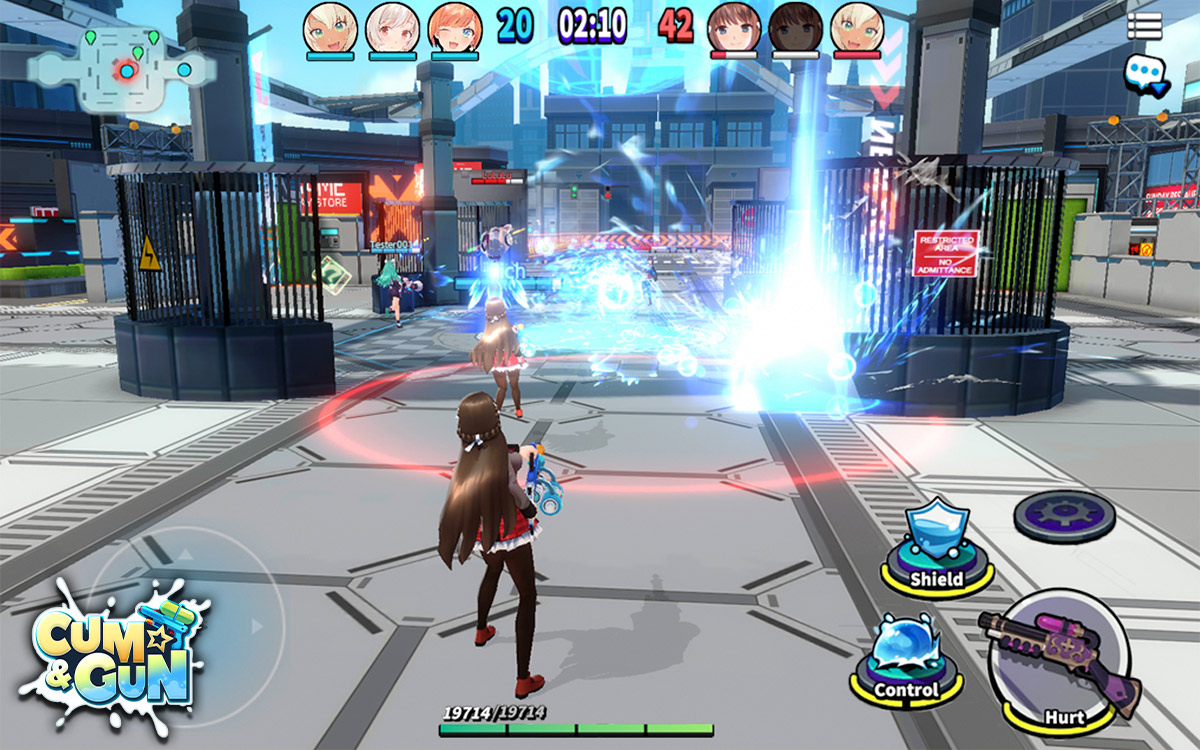 Cum & Gun imagines a utopian society where conflicts are seemingly resolved through squirt gun battles. (Bet John Lennon couldn't imagine that!) As the faceless coach, you're training up an elite team of swimsuit sirens – each downright lethal with a water gun. You'll guide them through each wet and wild conflict, and train up your own personal harem of anime cuties in the process. It's made more immersive by the fact that the entire game is 3D, giving you ample opportunity to date and give "special training" to each girl with cutting edge visuals! You have total control of the camera, and can admire your girls from any and all angles.
But this isn't just about gawking at bodacious beach babes. If you want to get on top in Cum & Gun, you'll need to jump into the trenches yourself. Pick your girl, kit her out, and send her into online multiplayer deathmatches. At first, you'll only have one to choose from, but stick with it (or roll gacha) to unlock more! Each girl comes standard with a whole arsenal of unique moves and different advantages, which gives each match a different flavor.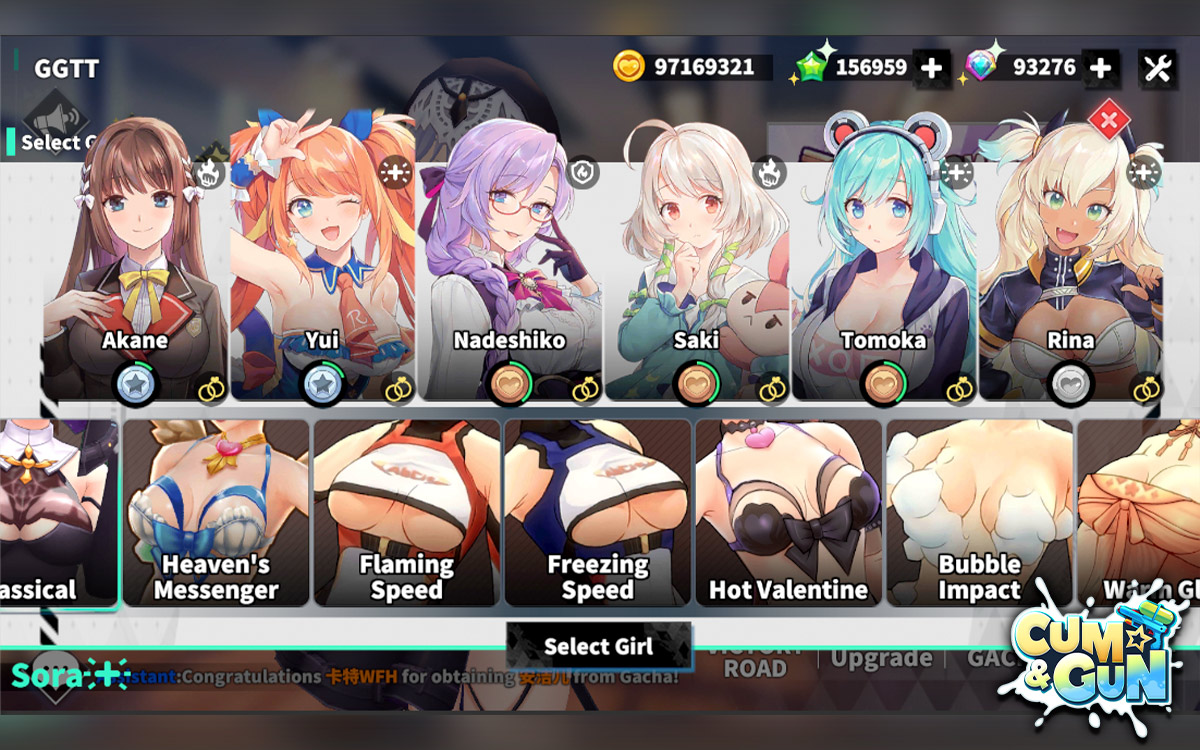 One of our personal favorites was adorable ninja girl Itsuki, who's squeezed into sexy fishnets and rocking an precious fox mask. Her moves are built around weakening foes with her focused water shot, then stunning them with a smoke bomb. Afterwards, she unleashes a powerful katana slash to finish her foe to ribbons with a killing blow.
(Wait a second – is that legal!?)
Itsuki's just one example of what makes Cum & Gun work so well. Competitive games live and die by their character roster, and in this case, that roster is rock solid. There's a big pool (ha!) of girls to choose from, each with unique abilities, special strengths, and hidden weaknesses. As you play and unlock more, you're certain to find the girl that works best for you. And once you do, you can start decking her out in all sorts of crazy and sexy costumes in the game's dress-up mode! Between matches, pamper her with gifts and get to know her on immersive 3D dates to bring out her full potential. Bet you can't unlock that with your next Prestige level!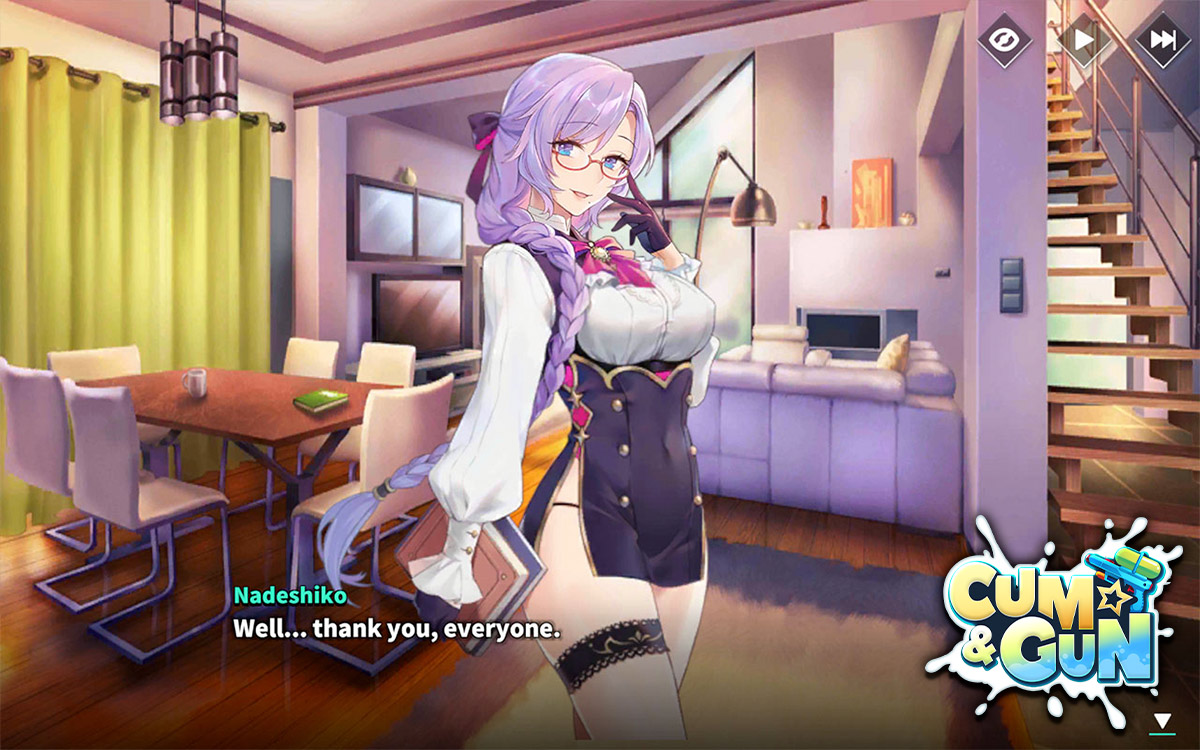 Cum & Gun's also got an edge on other mobile shooters in the combat arena. Unlike most shooters that use a touch interface, this one actually feels good to play, and allows for seamless multiplayer matches that don't ever feel obnoxious or cumbersome. The lock-on keeps you laser-focused on each girl you're squaring off against, and the movement is as zippy as it is responsive. That said – you can play this one on the PC, too, if your sick RGB battle station setup is in desperate need of heaving anime bosoms.
But don't just take our word for it. Cum & Gun is completely free to start, offering hours of compelling multiplayer fun for zero dollars and zero cents in any currency! Jump into a few matches and get your feet wet – we almost guarantee something else will get wet in the process. 😉
Cum & Gun is available now on the Nutaku Store.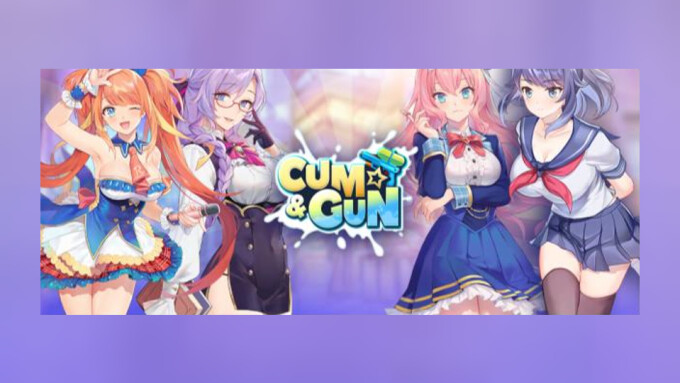 A new MOBA title, "Cum & Gun," comes from developer Super H Games. This title is a fast-paced multiplayer RPG promising players a captivating storyline, the thrill of a 3v3 arena battle system, and lewd adventures.
In a bustling metropolis called 'Star City,' players step in as a world-famous coach of a water gun team. Meeting various girls with unique personalities, the player gets to train these women to win water gun competitions while building a bond that sees one make the most of their time with the sexy team.
Key features include real-time PvP, AI matches, and PvE campaigns. Plus, the game features over 30 pretty girls with more than 1000 unlockable outfits in a complex skill system with engaging battle modes.