Adult action RPG Wild Life is something new, something revolutionary!
Imagine an open-world 3D RPG, with missions and side quests, exploring, and combat. Now add a 3D Hentai game, but instead of watching sex scenes, you are right inside it: choosing, controlling, and even feeling the action!

Story
Kerpal is a beautiful planet, with jungles, waterfalls, deserts, and sandy beaches. It is also a dangerous place, full of monster-like animals.
A long time ago a colonist ship crashed there. Survivors forgot all about technology but made a new culture, and they evolved. Some of them turned into new beings that appeared part human, part animal – Kerpali.
Centuries later a group of adventurers and scientists are coming to Kerpal in search of discovery. A complicated interaction with local human tribes and Kerpali often results in a clash.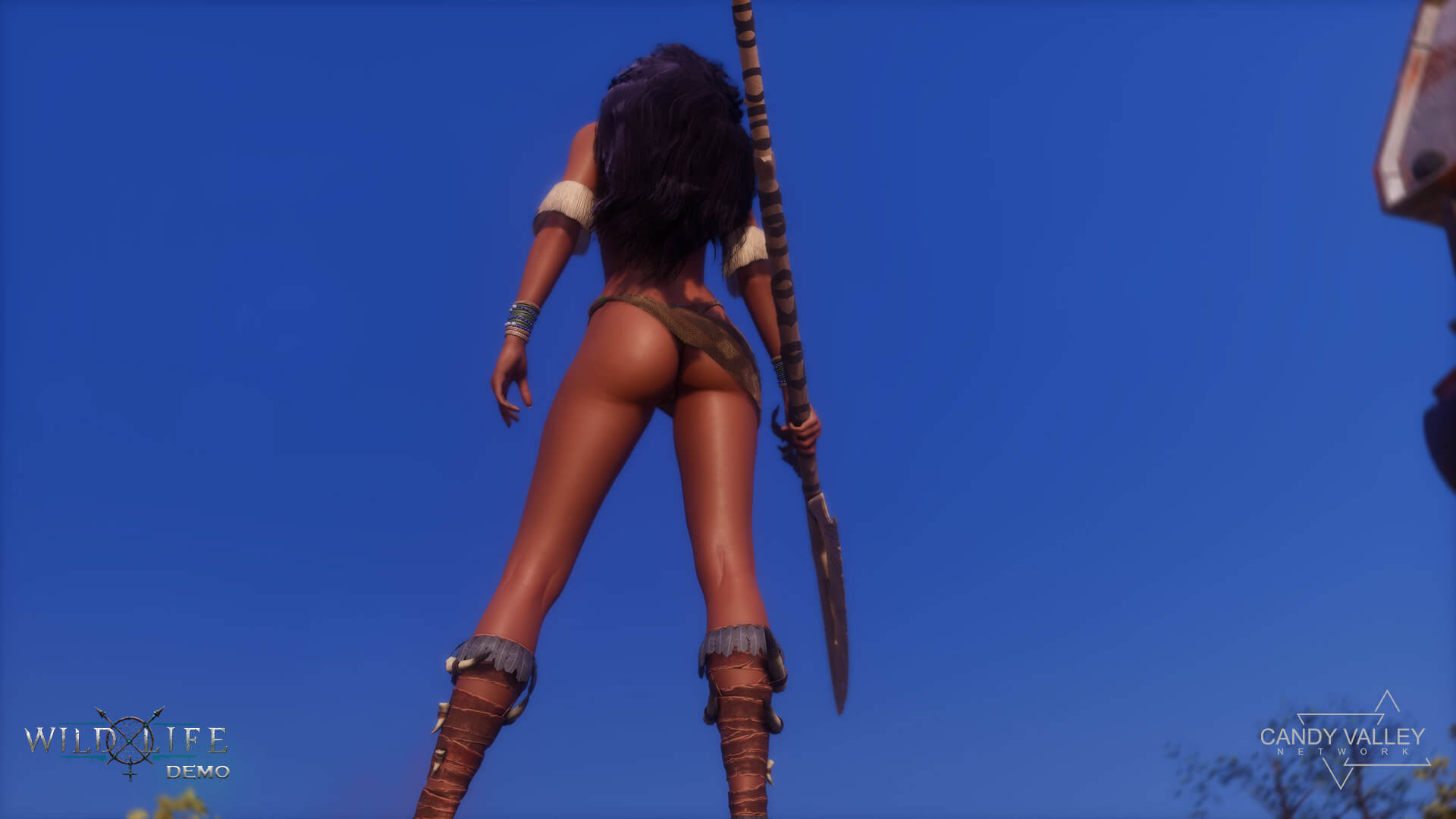 You play as Maya, a special Kerpali warrior, or Max, a rookie raider looking for adventure on this new planet.
Maya is a unique Kerpali, a sexy warrior that can appear fully human but can take flight with her wings. She wants to go investigate the intentions of newcomers.
Max is a rookie mercenary assisting a group of explorers and scientists on an expedition to the lost world of Kerpal. He has to brave the sprawling jungle he's landed in, and even his advanced armor and weapons may not be enough to survive.
Soon Maya and Max meet each other, their wildly different cultures clash at first but they find common ground and come closer… and closer…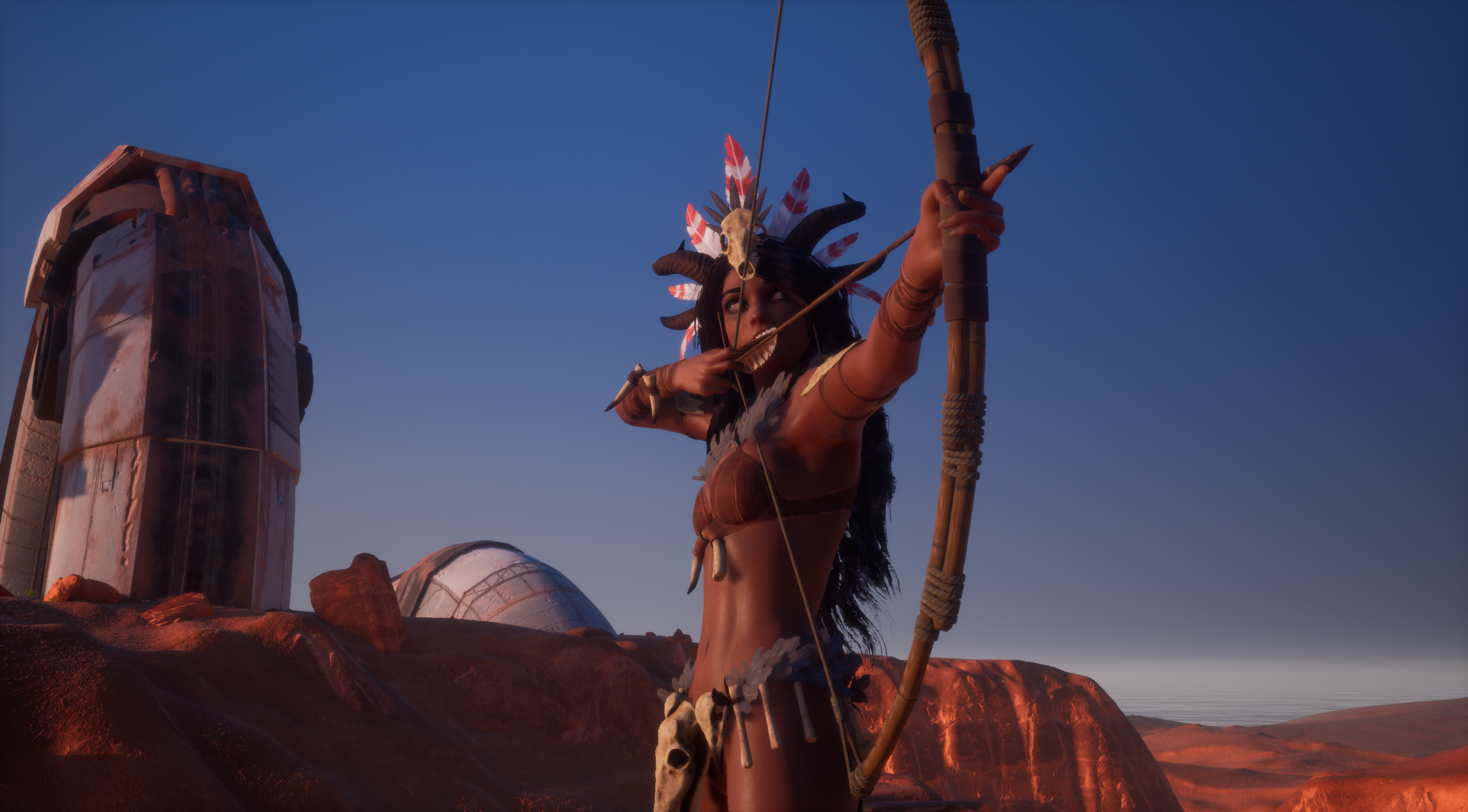 Gameplay
There are quests with backstory and unique characters, adventures in the visually stunning landscape. You will collect items and idols, get crucial information from NPCs, and fight.
In the fight, you use a bow, swords, knives, and guns. Enjoy both dynamic melees and ranged combat. The game gives players complete control during immersive action.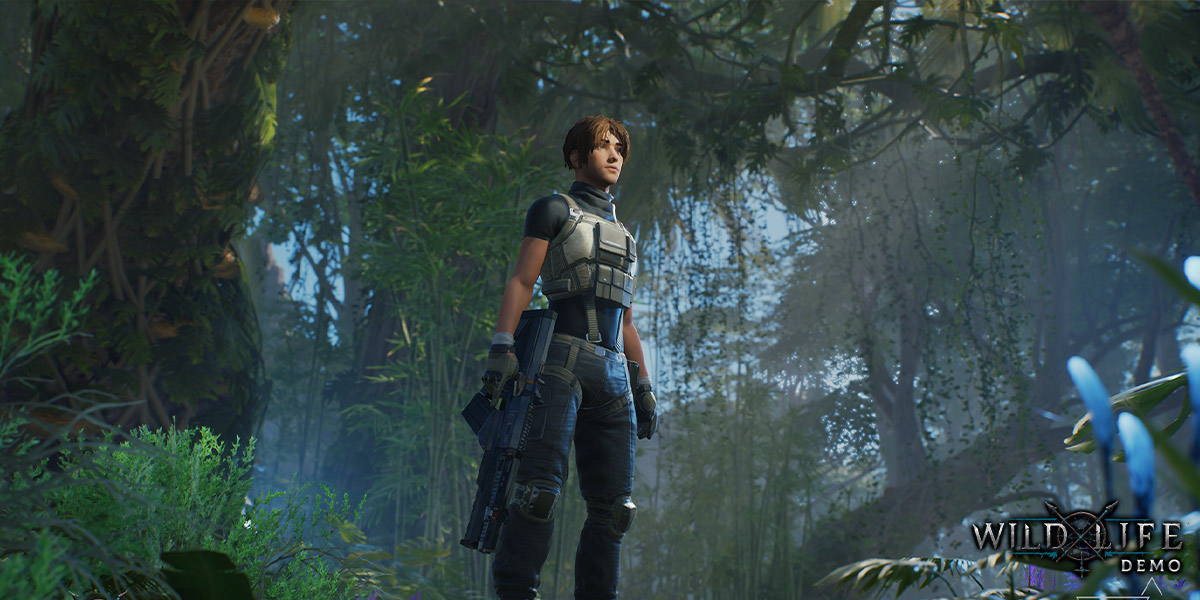 In this large open-world adult RPG, you can walk freely and uncover the land, discover a world with all kinds of threats and attractions. Survive the wilderness, create relationships, and accomplish missions.
Survival elements are merged with combat RPG mechanics: hunger, thirst, need for sleep, and of course sex drive. So hunt, fight, scavenge and fuck to survive!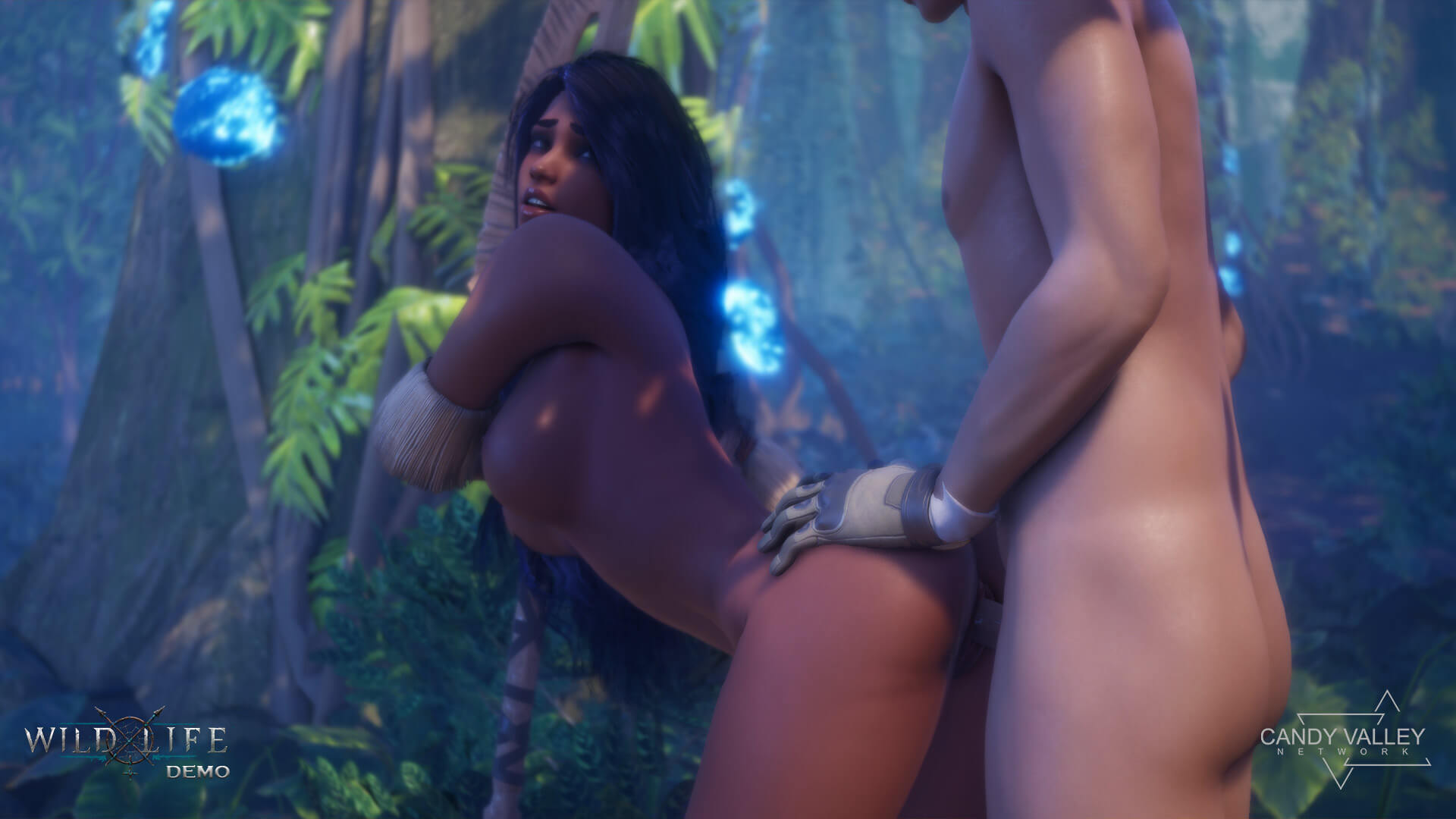 Sex
The developer described it as "A diverse sex-positive gaming experience with a great variety of different fetishes while staying within a respectful atmosphere".
In this adult-only survival RPG, you will have highly detailed animated sex encounters with lovely ladies (if you play as Max); some of them are humans, and others… well, everything else.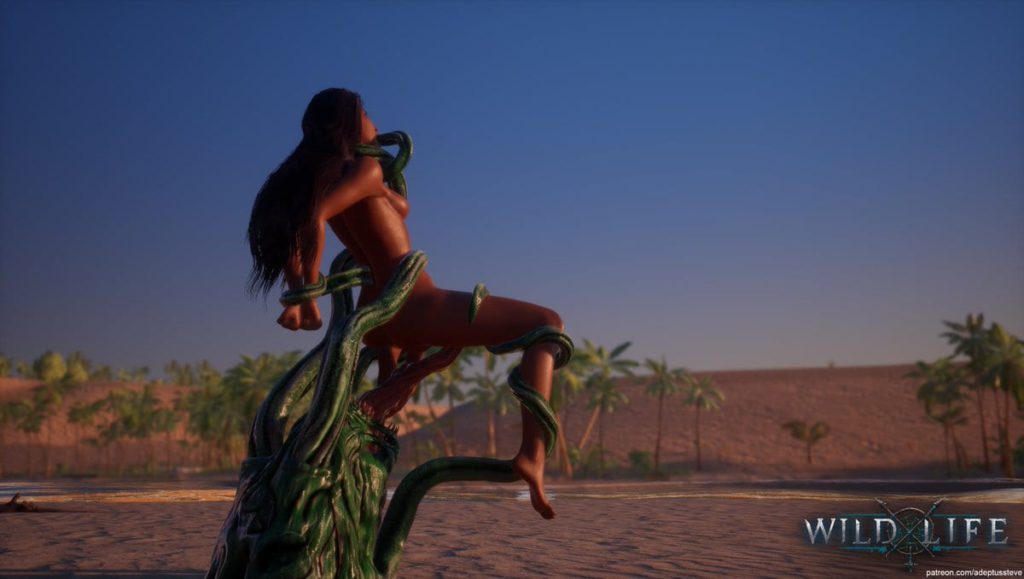 Experience the sexual desires of Maya and Max through the various intimate encounters with the versatile cast of characters and their kinks and options.
Try many different poses and partners you can enjoy, from male and female to lesbian, gay, furry, and even tentacle sex. Players can play out whatever fantasy they may choose.
There are some wishes among game fans to see the futa version of Maya…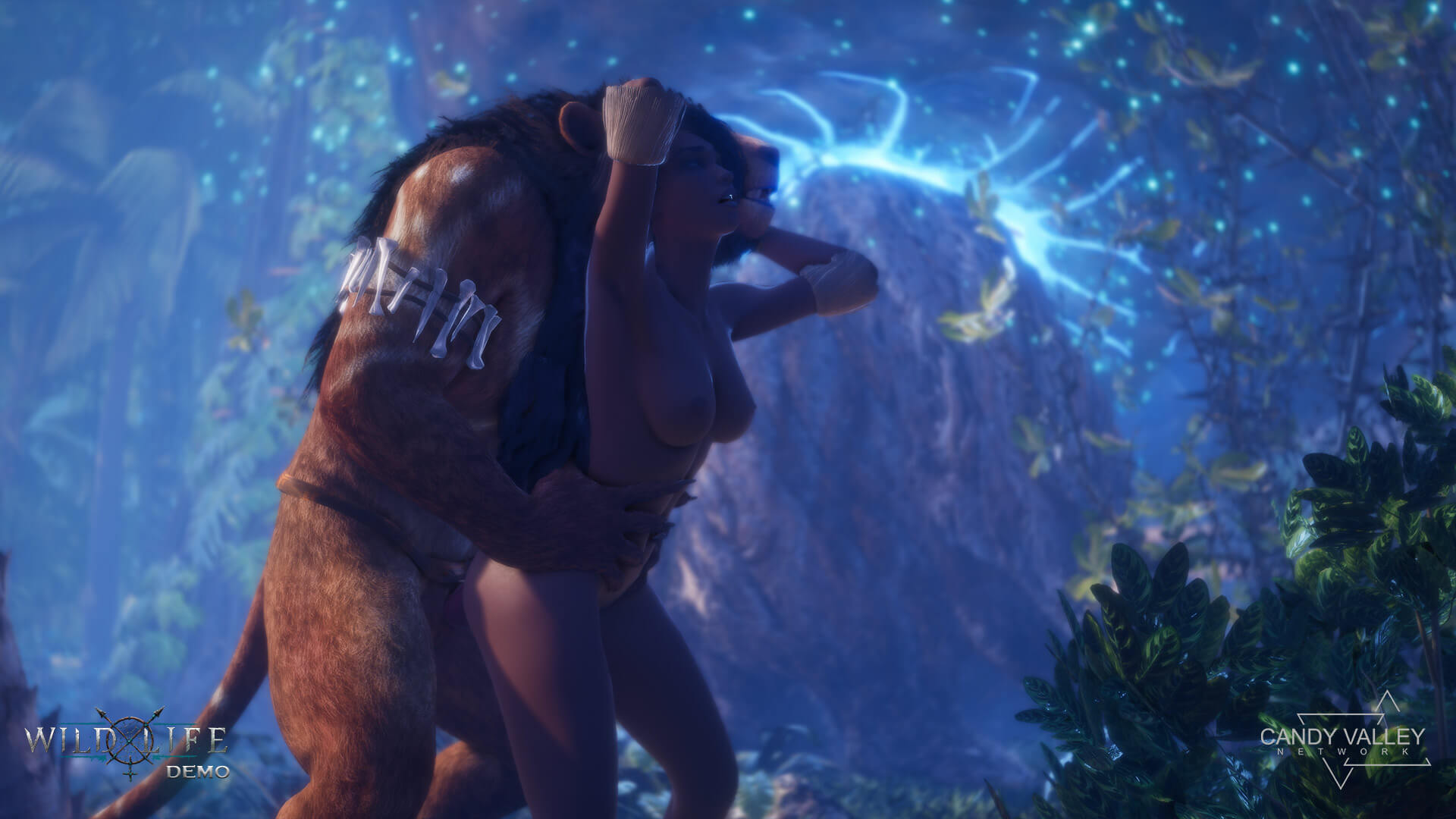 Lovense Sex Toys Integration
Wild Life is the first-ever mainstream adult RPG integrated with sex toys. Smart sex toys from Lovense greatly enhance the user's experience, especially during sex scenes.
With haptic technology, you can experience sex scenes like never before, as Maya and Max engage in foreplay, positional changes, and interactive actions like kissing, massaging, and after-play.
The game takes control of Lovense toys and uses them to make this ultimate adult-focused role-playing game come to life like nothing else on the market.
VR Game Features
The game also supports VR, so you can enjoy sex in the game on an even higher level.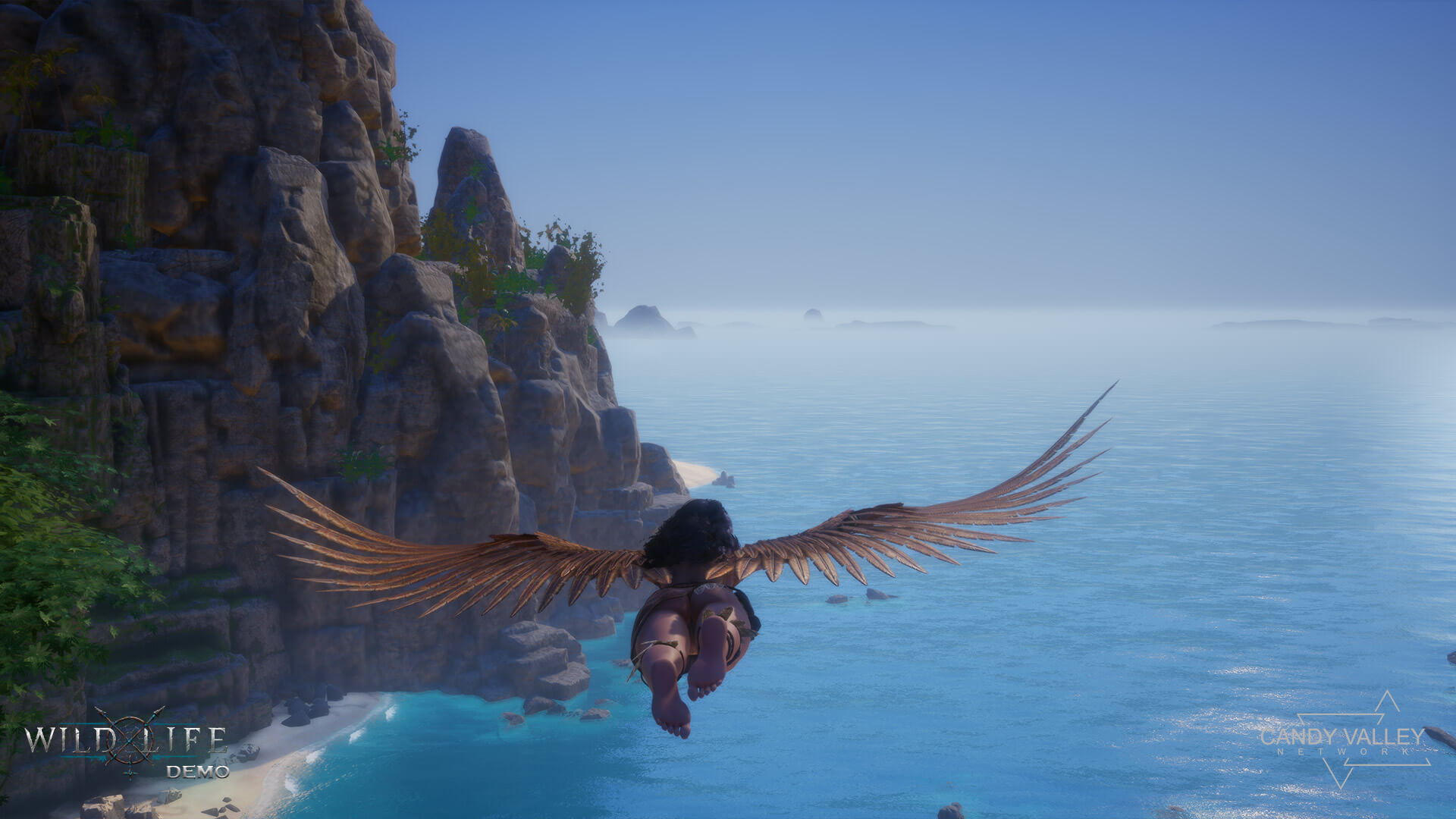 Conclusion: Go For It!
Wild Life is like WoW for adults, Skyrim of porn games, the first mainstream indie adult game. I'm sure many others will come after this, but it will be hard to beat the unique merge of Sci-fi, fantasy, and adult experiences in an RPG environment that thrills.
This is a beautifully designed open world with plenty of secrets to uncover, with pioneering visual quality for games in the adult genre.